Chad
The best place to get ALL your farm needs,... from feed to animals, even food for yourself. Mrs Kemp is the best in my opinion!!
Tina
Nicest people and friendliest I've ever met. Wonderful place to buy supplies and always willing to help you out. Love them!
Shirley
Love R & J and the family who owns it! Very helpful and takes time for each customers questions.
Pam
Love my Muck boots I got there! MY husband and I stop every time we are in Jackson. Local owned, staff always friendly and helpful!
Annette
What a fun place to go!! The staff treats you like family and always strive to help you in any way they can! Just love them all!! It is over an hour from my house and well worth the trip!
Tina
Great customer service.We will be back!
Becky
Professional and kind customer service. Always willing to help.
Teresa
If they don't have it, they will get it for you. But most likely they have it. Large inventory, very competitive prices. The bonus is you support local small business by shopping with them. Win-win!
Nadene
Raising cats, chickens and dogs we have a call for many products, guidance and current information and training. There have been times support has been needed when frazzled by a situation of a sick animal or a personal kind word in time of trouble ... When they say their goal is to make you feel like family ... THEY mean it!
Deitra
I spent 3 days looking for a small floor fan heater all over Jackson, Tn. I even spent hours looking for one on the internet. Either they weren't in stock, or out of season. I called R & J Feed and they had one!! I was the happiest person! Thanks so much! My little fur baby (dog) is so grateful!
Caril
I Love this place! It is my secret weakness. They have everything and personality to sell it all! Love you guys!
Richard
Really enjoy doing business here and they are always supporting local organizations really great owners and employees.
Amy
The best in west Tennessee...love these guys...so helpful and most knowledge able on their products.
Lila
THE place to go for anything animal or farming! AWESOME folks!
Linda
Have been a customer for 10 years and love 'em! Great Service!
Darrell
Excellent personalized customer service, everyone is like family to them.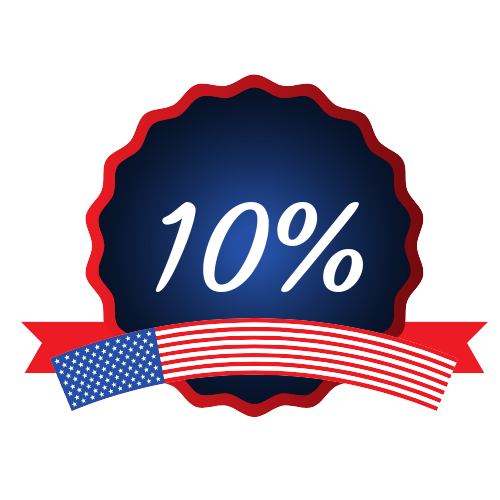 We offer a 10% discount on Farm & Home Goods (excluding feed) every day of the year for Veterans. We thank you for your service!
Offered By: R & J Feed Supply